Premium Member Discounts Cannot Be Combined with Any Other Offer
Purchase a Premium Membership for $29.95
You can become an instant Only Leggings Premium Member by purchasing yours at $29.95 and benefit from an amazing amount of savings and benefits. When you join, your Only Leggings Premium Membership gives you amazing price saving benefits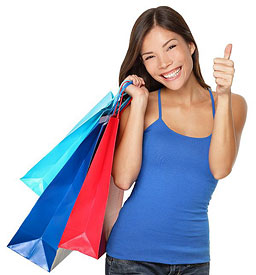 BENEFITS:
30% off our entire collection in our entire store for all your orders. All leg fashion styles, dresses, jewelry, women's tops, swimwear and even sale and clearance item.
$5.95 2-Day priority shipping. (USA Destinations Only)
Exclusive notifications of new legging and leg fashion styles. This gives you first pick!
Your Lifetime Premium Membership never expires.
NO annual fees and NO hidden charges
Cannot Be Combined with Any Other Offer
As a Premium Member of Only Leggings, we want you to have only the very best in women's leggings, leg fashion, dresses, women's tops, skirts, jumpsuits and women's apparel as well as customer service and free gifts.
Premium Membership Cost: $29.95 (One-time)